Finding the right cryptocurrency exchange can be the key to making good profits through crypto investments. While there may be an overwhelming number of crypto exchanges out there, not all are reputed and reliable. Many of these do not prioritize security making your funds susceptible to hacks and thefts. So, whether you are a new investor or an experienced crypto trader, make sure to choose which Cryptos to Buy and also crypto trading platforms as these: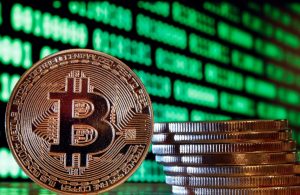 Coinbase: This cryptoexchange has been highly recommended for beginners testing crypto waters for the first time. You can make withdrawals and deposits seamlessly through Coinbase. The user interface is rather intuitive and user-friendly and it caters to more than 30 million users globally. You can buy coins using credit/debit cards and wire transfer, and even choose from a variety of altcoins.
Binance: Based in Malta, this crypto platform has branches worldwide and is a suitable option for amateurs and experts. It offers about 200 coins, starting from Bitcoin to their own Binance Coin. Other attractive features include futures trading and margin trading while their fees are reasonable, about 0.1% on majority of transactions. Besides, Binance provides credit card brokerage to facilitate buying and selling of cryptos. As far as security goes, it has a SAFU or Secure Asset Fund for Users to safeguard user funds from thefts.
Kraken: This cryptoexchange, launched in 2013, is a US-based platform known for its outstanding customer service supports. It also guarantees quick bank withdrawals and charges exceptionally nominal fees, between 0 and 0.36%, depending on the trade volume over the past month. Kraken has a rock-solid reputation, robust customer support, and caters to clients worldwide. You can choose from packages for starters, intermediate users, and professionals.
EToro: This platform is one of the best known for trading Forex and cryptocurrencies. It boasts of a user-friendly interface, charges no commission o n cryptos, and is super-easy as far as registration goes. The exchange was created in Tel Aviv in 2007 and has headquarters in London, catering to 17 million users. The exchange permits users to trade in Bitcoin, Ethereum, Litecoin, XRP, XLM, and Bitcoin Cash. EToro will charge 0.75%-2.9% as trading fees, depending on your trade amount.
Coinmama: This is one of the leading brokerage with excellent customer care, and easy-to-use interface, live pricing feature, and available in multiple languages. It was launched in Tel Aviv in 2013 and caters to more than 2 million users internationally, spread across 188 countries. This platform is a brokerage selling cryptos directly to investors; you can choose from more than 10 coins here and rates are very attractive. You may use credit/debit cards, bank account, or wire transfer for trading and a 5%-5.5% fees will be charged for all purchases and deposits.
Bisq: This is the most popular decentralized cryptoexchange which boasts of robust security, many payment options, and low trading fees. Bisq came about in 2014 and has servers all over the globe, offering more than 120 coins and fiat currencies too. It does not ask for personal information because there is no need for verification. Traders making orders pay commission of 0.1% while traders taking offers pay 0.3%.
Bitcoin 360 AI: Bitcoin 360 AI is a trading bot that uses AI-powered algorithms to automatically trade cryptocurrencies like Bitcoin and Ethereum. Bitcoin 360 AI offers lower transaction fees as compared to other trading platforms. According to https://coincierge.de/bitcoin360-ai/, it offers various features such as auto trading, daily profits, and a simulator for users to practice trading before using real money.
Bittrex: This Seattle-based cryptoexchange is known for its security measures as it has the backing of software security experts that were ex-employees of Microsoft and Blackberry. So far it has never undergone breaches. It boasts of attracting trade volumes, offers different types of crypto pairs, and is compliant with US laws. It charges a 0.25% flat trading fee and facilitates deposits and withdrawals through wire transfers.
Chain Reaction: Chain Reaction is a robust automated crypto trading bot. The unique trading tool was developed in 2017 with the aim of helping crypto traders to improve their chances of profiting from the crypto market. It is one of the most reputable trading bots in the market and claims to deliver an 88% success rate. Chain Reaction works well for both new and experienced traders. The Chain Reaction Erfahrungen blog explains its user's experience of trading with them. Check it out.